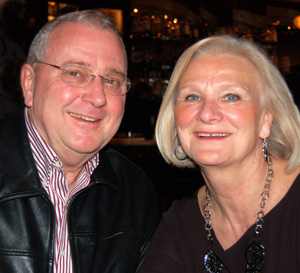 We have always loved where we have been blessed to live these past 30 years! After raising our two daughters, our new desire was to enlarge our home to accommodate our new family of sons-in-law and grandchildren. It was that desire that motivated our original project. However, early in the process, we realized that in all probability, these lovely spaces would stand vacant a great deal of time as our children have happy, fulfilling lives of their own!

However, we are never happier than when we have a bustling houseful of friends or family! The tasty food is whipped up, the laughter is frequent, and there is never an end to the chatter! Those who know us best will attest to the fact that we create opportunities to gather together if there isn't a built in reason! Upon the encouragement of some of those same friends who have enjoyed fun times at our home, and just happen to be innkeepers themselves, we decided to open our home to you, and share the joy we feel in living in this area and in this home.
We stepped into innkeeping as naturally as if we were MADE to do it! Easily, we were able to divide the responsibilities according to our strengths, interests, and talents.
Our inn has undergone two major renovations, as well as many, many, many projects both inside and out. We thrive on creating fresh, esthetically pleasing spaces for our guests. There is no end to our wish list of new ideas!
Seeing you relax and restore in our inn brings us great joy! We warmly invite you to visit and experience our Scandinavian Escape, which is truly, "lodging in peaceful seclusion."