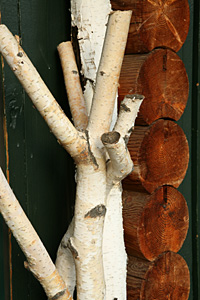 SUMMER ADVENTURE PACKAGES!
"Summer Escape: Live Theatre, Lodging And Wine!"
The Red Carpet will be rolled out for you at Scandinavian Escape!   A beautiful gift basket with your choice of either red or white wine will await you.  Tucked inside the basket are 2 tickets with VIP seating for Leavenworth Summer Theatre's signature production of The Sound of Music situated high above Leavenworth at the spectacular Ski Hill Amphitheater.  Thank you Icicle Ridge Winery for your partnership in providing theatre tickets!  Also included in the basket is a gift card and invitation to taste wine at Icicle Ridge Winery.  Relax and rejuvenate at Scandinavian Escape for two magical summer evenings. 

Dates: 
July 16 & 17, 2010
July 30 & 31, 2010
Cost: 
Valhalla Suite:  $615.
Little Cottage or Birch Treehouse: $470.

 
Superlative Summer Escape!  Luxuriate in three nights at Scandinavian Escape while enjoying two premier events at Icicle Ridge Winery:  Thursday Night Dinner Under the Stars; and a Saturday evening Jazz Concert, featuring the best in Northwest Jazz Artists, and a catered dinner by Chef Leo Haas of Cascade Catering.  It is sure to be a memory making escape from beginning to end! 
(Available only to Icicle Ridge Winery "Wine Club" Members)

Dates:
June 24, 25, and 26
July 8, 9, and 10
July 22, 23, and 24
August 19, 20 and 21
Cost: 
Valhalla Suite: $825.
Little Cottage and Birch Treehouse: $620.

Review the Concert Schedule at Icicle Ridge Winery:
www.icicleridgewinery.com


Preeminent Summer Icicle Escape!
It's a lovely way to lavish yourself for 3 golden summer days.  Imagine: 3 amazing nights at Scandinavian Escape; 1 magical evening enjoying dinner under the stars at Icicle Ridge Winery; and 1 enchanting night of classical music at Icicle Creek Music Center. ICMC offers world class performances in a magnificent yet intimate setting. Programs include a year-round Chamber Music Concert Series; an International Chamber Music Festival and Institute; an Annual Piano Festival; a Youth Symphony; and a Summer Symphony. 

Date:
July 22, 23, and 24th
Cost: 
Valhalla Suite: $838.
Little Cottage and Birch Treehouse: $618. 


WINTER SUNDAY – THURSDAY ADVENTURES!
Book 2 or more nights starting Sunday, January 2, 2011 and continuing until Thursday, March 24, 2011 (excluding holidays) and receive FREE:
Snowshoes and A Horse-drawn Sleigh Ride! 
Strap on a pair of our high-tech snowshoes, take along a backpack with hot chocolate and insulated mugs tucked inside, and venture up to the magnificent vistas above our inn.  From that vantage point you enjoy your steaming cocoa while capturing views of the entire Icicle Valley and the surrounding mountain range!  Finish your winter day by enjoying an authentic horse-drawn sleigh ride at Eagle Creek Ranch!


Cross Country Adventure
Enjoy one, or all three of the beautiful cross country courses groomed daily by Leavenworth Winter Sports Club!  You will receive two FREE trail passes and one day's rental of skis, poles and boots from local outfitters: Der Sportsmann!